gailanng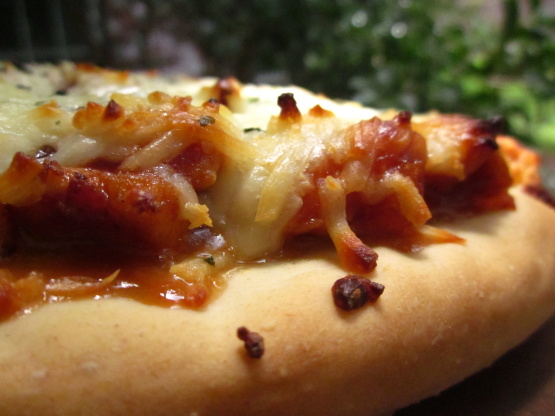 This is my favorite type of pizza, and the boys (big and little alike) love it. How I wish there was a Trader Joe's where I could get quick and good pizza dough. Sigh. This was originally a calzone recipe from Allrecipes.com, but I have modified it accordingly.
Preheat the oven to 400 degrees.
Fry bacon in a large skillet over medium-high heat until crisp. Remove from the pan to drain on paper towels; crumble.
Drain all but a tablespoon of fat from the skillet. Add the onion and shredded chicken to the hot bacon grease in the pan.
Fry over medium heat until onion is tender. Stir in barbecue sauce or more to taste, and remove from heat.
Mix in the cooked bacon.
Roll the pizza crust dough out onto a greased cookie sheet. Spread barbecue sauce on dough. Top with mozzarella cheese, and then finally chicken mixture. Sprinkle chopped cilantro on the top.
Bake for 25 minutes and serve.