flower7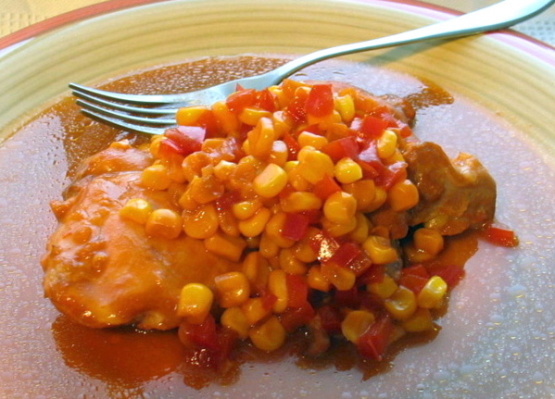 Another Barbecue Chicken recipe. This one from a Reynolds Foil newsletter.

We loved this recipe! I added some red onions to the corn and green peppers and it was a nice touch. I also found that I needed to cook my chicken a little longer, but we did have large chicken breasts. Overall, this is a keeper.
Preheat oven to 450*.
Center one chicken breast half on each sheet of Reynolds Wrap Everyday Heavy Duty Aluminum Foil. Spoon barbecue sauce over chicken. Top with vegetables.
Bring up foil sides. Double fold top and ends to seal packet, leaving room for heat circulation inside. Repeat to make four packets.
Bake 18 to 22 minutes on a cookie sheet in oven.