This came from a vegan website.
Directions
Preheat oven to 350°F.
Combine water, lentils, and 1/4 teaspoon salt in a large saucepan.
Bring to a boil; cover, reduce heat to medium-low, and simmer 20 minutes.
Drain lentils in a colander over a bowl, reserving 1 cup cooking liquid.
Combine lentils and diced onion in an 11x7-inch baking dish.
Combine 1/4 teaspoon salt, reserved cooking liquid, ketchup, and the remaining ingredients.
Pour the ketchup mixture over the lentil mixture, stirring to combine.
Bake at 350°F for 1 hour.
Most Helpful
Good lentils. I cooked in Dutch oven on stove top and then oven (did not transfer to baking dish), which turned out well and less dishes to clean. Added additional mustard, to taste. Was just slightly too sweet for my taste. I thought these were very good lentils and the BBQ sauce is phenomenal (I'll be stealing it for other recipes- I used honey in place of the syrup). However I personally thought that baking it in a casserole dish for an hour was an unnecessary extra step as it does not ever set up into a solid lentil loaf. Perhaps I had the wrong idea, I was expecting that the bake time in the oven would have this affect but it didn't. It was still very tasty and I think it would be fun to double the sauce and perhaps make this in a crock pot. Or simply stop cooking after the lentils were ready on the stove. Thank you!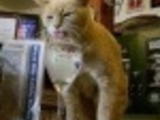 This was easy to make with a great taste. I did find that my lentils didn't soften to our liking, and they seemed a little dry. Next time I might cook them longer in the pot phase, and add a bit more liquid to the bake. Thanks, this is a keeper!