Prep 20 mins
Cook 1 hr 30 mins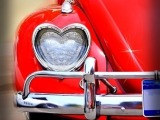 Hi Nick.... Here is the recipe for my meatloaf. I love you, Mom. A request from my son in Australia Edit: If you want to make small loaves, I would suggest basting a bit less of the chili sauce and brown sugar on the top :)
Directions
Heat oven to 350 degrees F.
Line loaf pan, 9X5X3,with waxed paper.
In large bowl, mix beef, onion and oats with hands.
In small bowl combine eggs,milk,salt,parsley,savory leaves and pepper. Mix well.
Pour into meat mixture and mix well with hands.
Pat firmly into prepared pan.
Mixture will be wet.
Invert loaf into an ungreased baking pan 13X9X2 inches.
Carefully remove waxed paper.
Bake uncovered 30 minutes.
Mix chili sauce and brown sugar; brush over top and sides of loaf.
Bake an additional 45 minutes to one hour, brushing occasionally.
8 servings.
Most Helpful
A good, basic recipe, but a bit lacking in flavor, to us. I think I would add the chili sauce to the mix (cut down milk a bit) and just bake it in the pan instead of freeform, and skip the topping. But meatloaf was moist. made for Spring 2012 PAC game.

This had a good flavor, the meatloaf itself was wonderful, however I was not too keen on the topping. Also, I halved the recipe and I wouldn't do that again, it cooked much quicker and made a very thin meatloaf.
I thought this was a really good recipe. I have never used brown sugar in the topping on meatloaf before and it was a little sweet for our tastes, but flavorful. The meatloaf itself was very tender and moist and had a nice, crusty outer edge--just how we like it! Thanks for a good dinner tonight, Barbara.