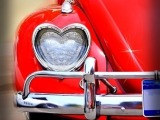 This is a 2ND PLACE WINNER. I won second place in a chili cook-off as well as a 2 foot trophy for my chili recipe. I hope you enjoy :) For a special treat top with grated cheese, onion and a dollop of sour cream.
Directions
In large pot, sauté onion and garlic in hot oil until soft.
Add bell pepper and set aside.
In large skillet, cook sausage and stew meat until light brown.
Add meat mixture to pot and simmer a few minutes to blend flavors.
Add chili powder and tomatoes and let simmer uncovered for two hours.
Add water if necessary.
Add kidney beans and juice until heated all the way through.
Serve hot.
Reviews
Most Helpful
I made this for dinner tonight and it was very good! Next time I will either cut the stew meat up a bit smaller, or cook it a bit longer. Definitely a keeper! (Original Review from April 12, 2007) Update: Prepared per directions through step three. Added all ingredient to a crock pot, using a whole pot roast instead of stew meat. Added beans when I got home and a can of tomato paste. This cooked for about 10 hours on low and was perfect! Nice variation of this recipe!

This won first place at my house last night! Very rich and delicious. This is the first time I've used so much chili powder at one time -- good thing I buy it by the tub! I've been wanting to do that! Thanks, Queen uh Cuisine! Made for Photo Tag.