Barbara Bush's Lemon Chicken
loof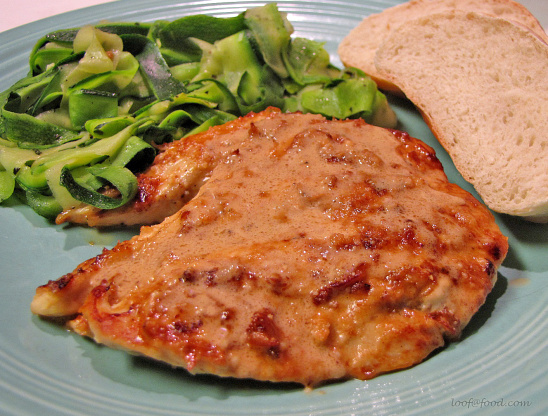 Barb, as we call her in Texas, gave this recipe to the San Antonio Junior Forum for their cookbook. Actually, it's very rich & VERY GOOD!
Rub breasts with lemon juice, salt, pepper, and a little flour.
Sauté in butter 7 minutes each side.
Remove to baking dish.
Mix above ingredients in sauté pan, scraping well.
Strain over breasts.
Sprinkle with parmesan cheese and broil until lightly browned.