Prep 5 mins
Cook 1 hr 10 mins

Entered for safe-keeping for ZWT5. From Barbados Tourism Authority.
Directions
Preheat oven to 350 degrees Fahrenheit. Make a spice rub by mixing salt and all the spices. Dry the surface of the pork with paper towels. Rub the spices all over the pork.
Place pork in a roasting pan and put in the oven. Cook for about 1 hour or until the pork achieves an internal temperature of 155 degrees Fahrenheit.
Remove pork from the oven and let rest for 10 minutes. Slice and serve.
Reviews
Most Helpful
This was full of flavor. DH and I enjoyed it very much. After eating it with a side of green beans, we both started to think that putting the pork on a bed of cooked mashed plantains would be awesome. So needless to say next time we will have this with the plantains. Thanks for a great recipe!
Very flavorful pork roast recipe here! The rub ingredient flavors complement eachother perfectly and taste great with pork. A nice combination of sweet and spicy (not too spicy). The directions were perfect. Thanks for posting!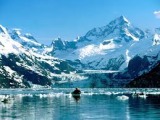 Wonderful roast! The flavors from the spice rub really worked well with pork. The instructions for roasting were right on for timing to produce a moist roast. We served this with Black Bean Mango Salsa. DH has requested this again! Thanks Katel. Made for ZWT5.