2Bleu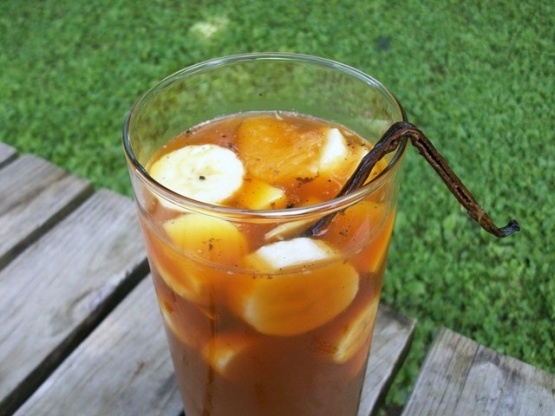 When the British conquered the island of Jamaica 200 years ago, they made friends with this liquor, distilled from sugar cane. Nowadays, rum is produced in all countries growing sugar cane between the tropic of Cancer and the tropic of Capricorn. Posted for ZWT5, taken from "Dine Around The World". Preparation time does not include chilling time.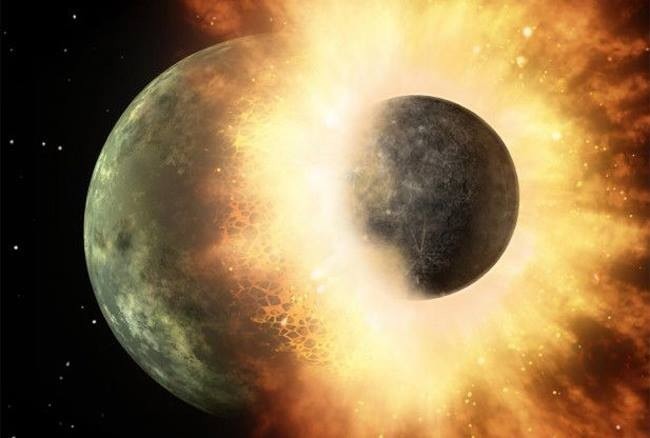 Top Review by 2Bleu
Very good indeed! The only thing I omitted was the papaya as I didn't have one. I used bourbon vanilla beans and I couldn't resist, I had to extract it. Loved the vanilla flavoring in this. We also enjoyed reading your intro on the history of rum. Thanks so much for sharing the recipe. :)
Peel orange, mango, banana and papaya, remove seeds, and cut into very small dice.
Mix pineapple juice, rum, molasses, and the juice from the limes, and add vanilla pods.
Add diced fruit.
Place drink in fridge for several hours.
Do not forget to remove vanilla pods before serving.
Serve ice cold in long glasses, and enjoy!