Bar C Ranch Style Potatoes
Boomette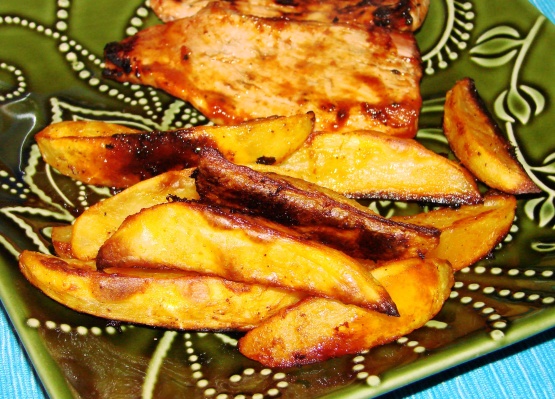 This recipe comes from cowboycountrytv.com, and Ash Cooper's Mom had this recipe, and man oh man, is it ever good. The potatoes are excellent with any fried food especially fried chicken!! Could be barbecue (in foil) as well.
Peel and cut potatoes into wedges.
Stir all other ingredients in a bowl. Add potatoes until totally covered in sauce. Use a slotted spoon to place potatoes on cookie sheet covered in foil. Bake at 425F for 30-40 minutes, or until soft.