lazyme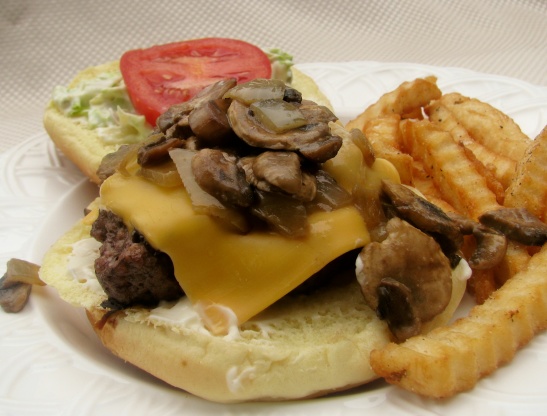 There are plenty of fancy recipes for hamburgers, but as most of you know.. the best burgers are those ones that you get at the neighborhood bar. Whats the secret? The big secret is that there is no secret! The grill cook is just trying to fill the order as quickly as possible with no special effort. The simplicity is what makes bar burgers taste so good. One of the keys is to buy meat labeled hamburger.. no lean ground meat for these. Look for the packages with the grind marks visible.. These are the best!!

I make my hamburgers the same way and always get rave reviews. The only thing I do differently is that I do not press down on the burgers with a spatula - I believe that that causes the burger to be less juicy. What I do instead is to gently create a depression in the center of the patty. As the burger cooks, this evens out into an even patty. But otherwise, I do exactly what you do, Bethany - I take the meat from the market and handle it as little as possible to make patty shapes, and cook like that.
Heat griddle or cast iron pan on medium high heat.
Without disturbing grind marks, carefully divide hamburger into 6 sections.
Place hamburger sections on hot griddle.
Press hamburgers down onto griddle with a heavy spatula. Use pressure. this causes the hamburgers to stick to the griddle and prevents shrinkage.
Sprinkle tops with salt and pepper and any other spices you may want to use.
When the edges look cooked and juices rise to the top, turn over but dont press down again.
When bottoms are browned, and burger is to desired doneness, remove from griddle and set aside.
Cover with foil or wax paper.
Spread cut sides of buns lightly with butter.
Place butter side down on griddle until lightly browned.
Place burgers on buns and top with your favorite toppings.