Kansas A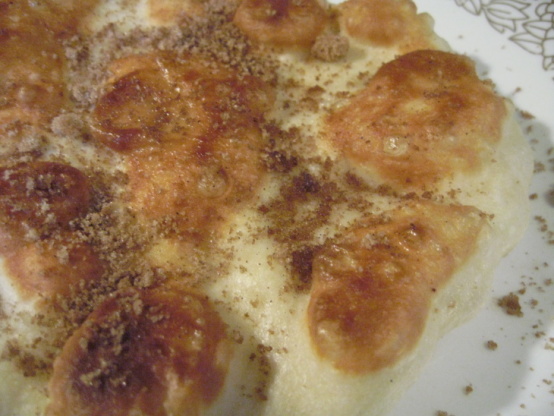 A light, crispy version and tastes great. Sprinkled with brown sugar and cinnamon is the way my kids love it but you can serve it plain to dip in chili, stew, or spaghetti. The recipe is so easy, the photos are of my three year old son making it with a bit of help from me.

we baked this because its a little healthier. It was a little dry for us but that could be do to the baking. Will make again though.
Mix ingredients and add water.
Knead approximately 10 minutes by hand or 5 minutes in a mixer.
You can add cinnamon and brown sugar to the dough or sprinkle it on after it's cooked.
Pat the dough into very flat pancakes, less than a 1/4 inch thick.
Add about a 1/4 inch of oil into a frying pan. Heat up and place dough into frying pan.
Let bottom get golden brown and air bubbles form on top.
Flip over and cooked the other side.
Remove from pan and serve plain or sprinkle on a mixture of brown sugar and cinnamon.
Served plain you can eat it with stew, spaghetti, chili, etc.