alligirl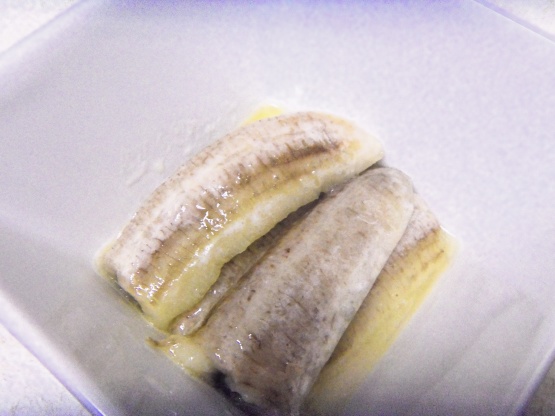 I found this recipe on the World Recipes website, and thought it sounded like the perfect dessert to top off a nice dinner with a tropical theme. The recipe was listed as a Brazilian dessert.

Excellent dessert... loved the flavors.. made as written and wouldn't change a thing. Made for football Pool/
Preheat oven to 400°.
In a saucepan, mix the sugar, lemon juice, butter and rum together and simmer for 10 minutes.
Peel the bananas and slice them in half, lengthwise. Place bananas cut side down, in a buttered baking dish and pour the hot syrup over them.
Bake for 30 minutes at 400°, turning once. Let cool.