Nasseh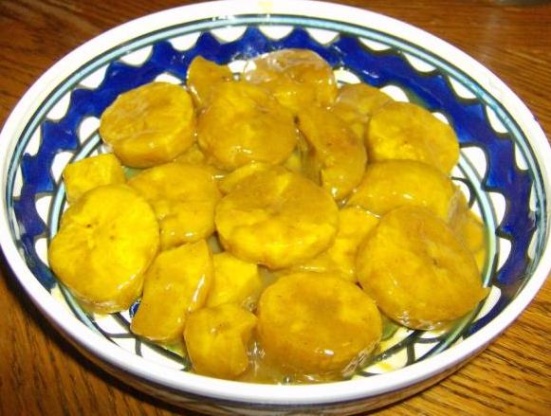 A delicious way to enjoy bananas.

VERY, VERY NICE DESSERT, & they're also great over a scoop of frozen vanilla yogurt! I did the max ~ 4 bananas & the full teaspoon of cinnamon! The recipe for this easy-to-prepare treat is a definite keeper! [Tagged, made & reviewed in Newest Zaar Tag]
Peel the bananas then cut into 1/2 inch rounds.
Melt the butter in a heavy sauce pan, add the spices & stir. Next add the bananas & stir to coat.
Pour in the coconut cream then simmer on low heat for 5-7 minutes. Serve warm.