Yeah917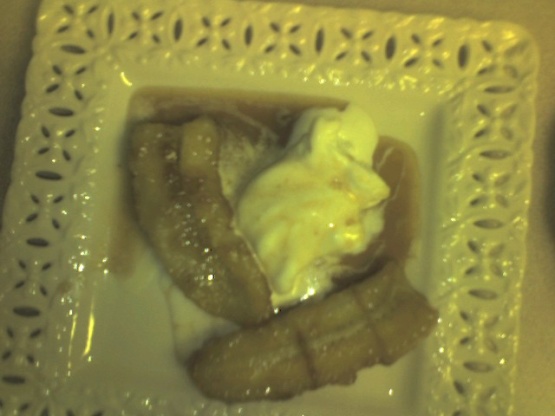 This is a recipe from Paula Deen. IT IS DELICIOUS! it is super easy and adds a touch of flare to any get together.

Amazing! I didn't have dark rum, so used light rum and it was still fantastic, although I'm sure dark rum would add a nicer flavour. Delicious over ice cream, as the warm caramel bananas melt the ice cream. Yummy!
Melt butter in a large skillet.
Add brown sugar and stir together.
Add the bananas and cook until caramelized over medium-high heat.
Pour in the rum and catch a flame off of the gas stove or a BBQ lighter. (BE CAREFUL!)
Stand back when ignited and flambe.
Let flame die down.
Serve over vanilla ice cream.