NorthwestGal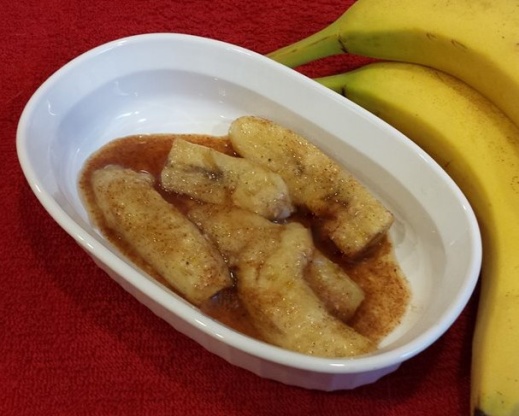 Posted for ZWT. Adapted from The New York Times cookbook.

This was wonderful. I really liked the touch from the sherry, but I didn't really taste the rum so would probably boost the amount of that next time. The sauce is really good, and it was worth basting the bananas 2 or 3 times during the baking. It really makes the bananas taste exquisite. Thanks for sharing your recipe, Muffin Goddess. Made for Culinary Quest 2016 (Bahamas).
Preheat oven to 450 degrees F.
Peel the bananas, split them in half lengthwise, then place them in a buttered baking dish (10"x6"x2").
Combine the sugar, orange juice, nutmeg, cinnamon and sherry in a saucepan. Heat until sugar is dissolved, then pour over the bananas. Dot with butter.
Bake bananas for 10 to 15 minutes, or until the bananas are tender. Baste them once or twice during baking.
Remove from oven. Sprinkle with the rum before serving.
Serve as-is, or with a scoop of vanilla or coconut ice cream.