Bananas and Cheesecake Dipping Sauce
lazyme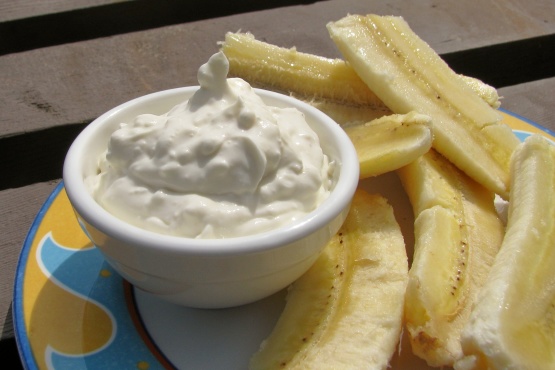 From Diabetic Cooking, a cookbook I received in the Cookbook Swap 2011. NOTE - makes 6 servings - 2 tablespoons sauce plus 1 banana each). VARIATION - substitute coconut extract for vanilla. You could also use other fruits but would change carb and nutritional guidelines.
Place all ingredients except bananas in a blender and blend until smooth.
Pour 2 tablespoons of sauce into each of 6 small containers, cover totally and refrigerate until needed or place containers in small cooler with ice.
To serve, partially peel banana and dip directly into sauce, continue to peel and dip.