Bev I Am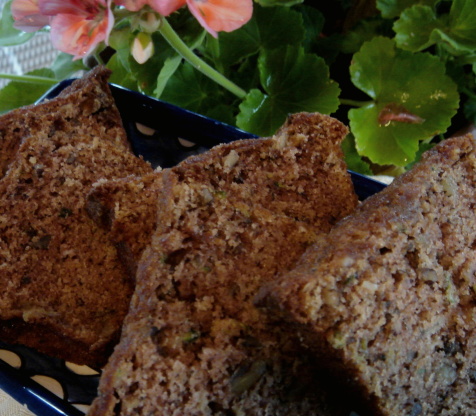 What should I do with one small zucchini and two ripe bananas? Well...I came up with this recipe. It was terrific. Very moist and flavorful. Hope you enjoy.

Excellent!!! I made muffins instead, but make sure you change the time to 20 minutes. Great use for my overripe bananas and fresh zucchini.
Shred zucchini and set aside.
Mash bananas and set aside.
In large mixing bowl, beat eggs, sugar and oil together.
Add flour, baking powder, baking soda, cinnamon, salt, vanilla and nuts.
Mix together.
Add zucchini and bananas and continue to mix until blended.
Pour into 2 greased and floured loaf pans.
Bake in 350 degree oven for 45-55 minutes or till tests done in center with toothpick.
Remove to wire rack and cool for 10 minutes before removing to completely cool on wire rack.