Banana Walnut Stuffed French Toast
Kelly M.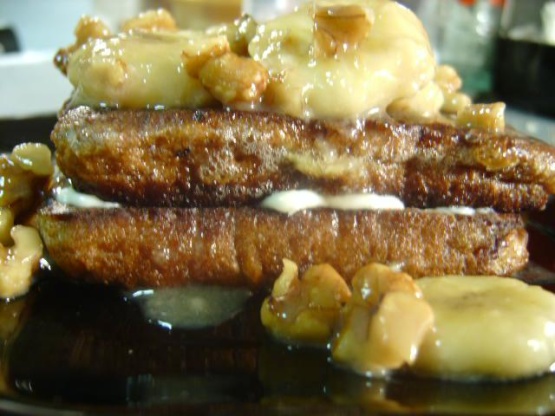 Make this on those special days for those special ones in your life! Cinnamon french toast is a treat with smooth creamy filling topped with a luxurious topping of walnuts and bananas.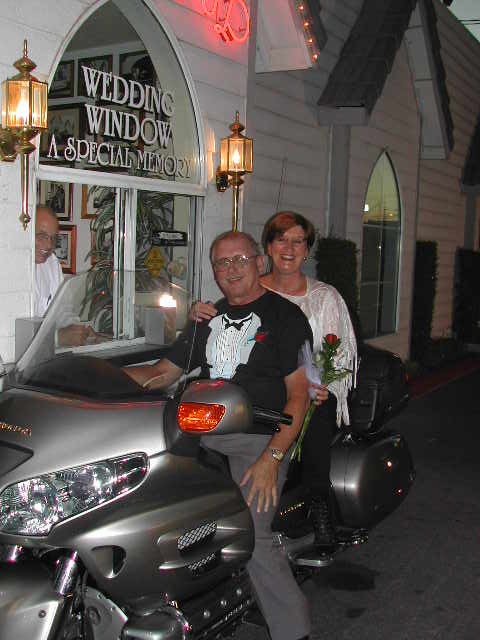 We weren't really excited about this recipe. The cream cheese stuffing was lacking, may be add nuts or dried banana chips. Also felt that they were a little 'greasey', perhaps it would be better to assemble the sandwiches and saute! IMO french toast is not a recipe to try to make fat free, so since I was unable to find half-half down here I used full cream for the banana walnut topping. Directions were a little hard to follow too.
Cream cheese filling:.
Combine the cream cheese, sugar and vanilla extract in the mixer bowl. Beat until smooth; set aside.
Banana and Walnut Topping:.
Dry toast the walnuts in a small pot for 2 minutes. Carefully add syrup to nuts bring to a light boil, add half and half stir to combine. Add bananas. Keep warm over low flame.
French Toast:.
In a wide dish, combine the milk, eggs, lemon zest, salt, and vanilla extract. Beat with a fork until well blended. Pour enough vegetable oil into a large skillet to cover by 1/8 inch. Dip the bread slices into the egg mixture, and moisten thoroughly on both sides. Add several bread slices to skillet and cook for 2 to 3 minutes on one side or until deep golden brown. Flip; continue cooking on other side until deep golden brown and slightly puffy throughout, 2 to 3 minutes. Transfer bread slices to paper towels to remove excess oil. Place in a warm oven while preparing remaining slices. Repeat with remaining bread slices, adding more oil if necessary. Cover half of the slices of toast with 1/4 of the Cream Cheese Filling. Place the remaining slices on top of the cream cheese-covered ones, forming sandwiches. Cut on an angle. Pour warm Banana Walnut topping over toast.