Chickee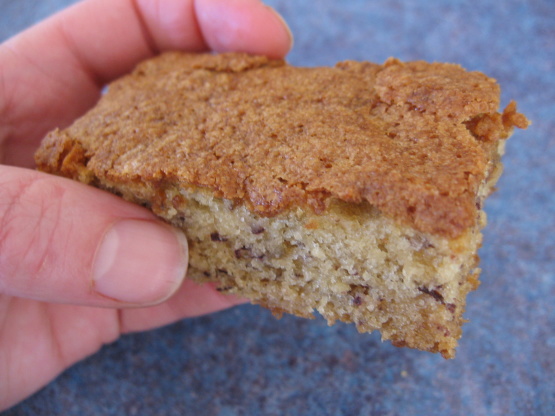 A wonderful dessert or breakfast. These also freeze well.

Tasty and light slice! I did think it was a little too sweet for our palates, but it might have been also that our bananas were very sweet to start off with. I would serve this warm with some ice cream but for the moment it's in our freezer for DH's morning tea!
In a bowl, beat egg whites until soft peaks form and set aside.
In another bowl, cream shortening and sugar.
Beat in egg yolks and mix well.
Add bananas.
Combine flour and baking soda and add to creamed mixture alternately with milk, beating well after each addition.
Add vanilla and fold in egg whites.
Pour into a greased 13-in. x 9-in. x 2-in. baking pan.
Bake at 350° for 45-50 minutes. Cool.
If desired, garnish with a dollop of whipped cream and a few banana slices.