kdp4640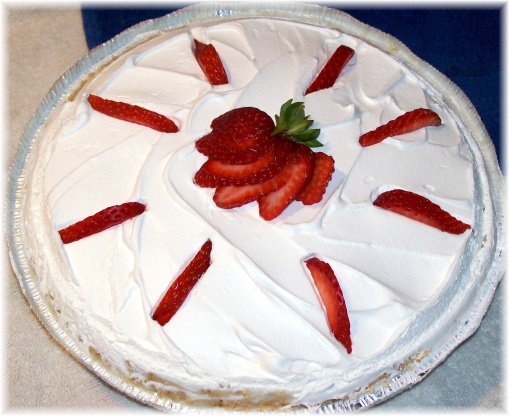 This is an extremely rich tasting receipe. Perfect for one of those bring a dish and come to the party times. It is easy to make and everyone loves it. Extremely good for hot summer days since there is no cooking and it is almost an instant desert.

Amazing pie! I suggest using a deep dish pie crust...I didn't and had to cut back on some of the ingredients. I used about half the can of pineapple and only 1 banana. I couldn't find frozen Dream Whip so I used Cool Whip. Directions do not state what to do with half-and-half, I used 1 3/4 cup of milk in the pudding mix. I sprinkled the pie with recipe #66981 and drizzled recipe #95087 over the top.
Beat cream cheese, powdered sugar together until fluffy.
Spread evenly over bottom of crust.
Drain pineapple well and spread evenly over cream cheese.
Slice banana and cover pineapple with slices.
Pour on pudding mixture.
Top with frozen topping.
Cover entire pie or garnish with strawberries, or other fresh fruit.