Banana Spice Bran Muffins
Annacia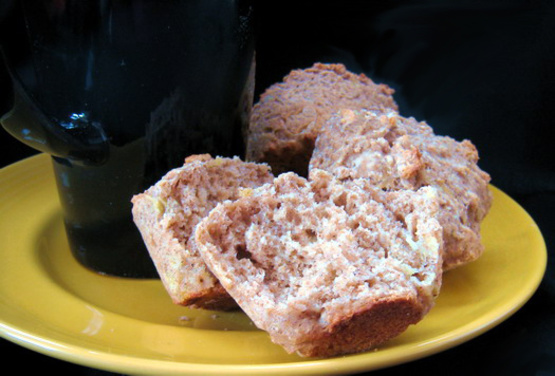 New healthier take on an old favorite!

Really good! I just had one that was still warm out of the oven. I topped each muffin with 5 semisweet choc chips... am I glad I did! I too didn't have any crystalized ginger and my fresh ginger wasn't fit for consumption, so I used about a teaspoon of ground ginger instead. I would definitely use more next time as I can't taste it. But there will be a next time... Yum!
First, lightly beat eggs. Add sugar, bananas, milk, oil, vanilla, and ginger and mix until smooth.
In a second container, combine dry ingredients. Slowly add to wet mixture. Mix until combined.
Line muffin tin with paper liners or spray with non-stick cooking spray. Bake in a 350 degree oven for 20-25 minutes until toothpick inserted comes out clean.
Makes 12 medium muffins or 9 large muffins.