Banana Sour Cream Crumb Cake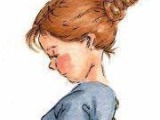 This is an exceptional cake with a lovely Banana Flavor.
Make and share this Banana Sour Cream Crumb Cake recipe from Food.com.
Directions
Preheat oven to 350*F.
Lightly coat a 9 by 13inch pan with nonstick cooking spray.
Cream the sugar, butter and shortening with a mixer until light and fluffy.
Beat in the eggs and vanilla.
Mix together dry ingredients and gradually add the dry ingredients to the wet ingredients, mixing until well blended.
Stir in the sour cream and then the banana. Fold in the blueberries.
Spoon into the prepared pan.
Combine all the ingredients for the topping in a small bowl, mixing until crumbly.
Sprinkle evenly over batter.
Bake for 50 to 60 minutes.
Let cool completely on wire rack before unmolding and cutting to serve.