This very simple recipe was found on the internet with the stipulation "...super easy to make -- as long as you have a juicer." Well, all you really need is a good, ol' fashioned potato masher & you're on! This will melt quickly, so make just enough to eat right away, or you'll need to stash some away in the freezer! Obviously, if you use very ripe bananas you'll have a stronger banana flavor!
Directions
In a bowl, mash (or in a juicer 'puree') the bananas.
Spoon into a serving bowl, top with fresh fruit, a proper raw food granola, or nothing at all, & enjoy!
Reviews
Most Helpful
If you're looking for healthy and refreshing, this is it! I had never frozen a banana before and a potato masher would only go through partially frozen bananas, but if you catch them just before they are done freezing, it's ideal. I think next time I'll try adding chocolate sauce swirls, just to negate the fact that it's healthy! Made for Zaar's Newest Tag.

Excellent! This satisfies any dessert cravings in a healthy way. Yummy. I think I will run my frozen bananas through the food processor next time to get the texture even creamier. Thank you!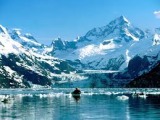 cut very thin slices of a banana, freeze the slices, and throw in a food processor until the banana starts whipping up. You are going to have to scrape the sides like 4 times but the end result is creamy like real banana ice cream!!! try it!
Get Healthy Your Way