Food.com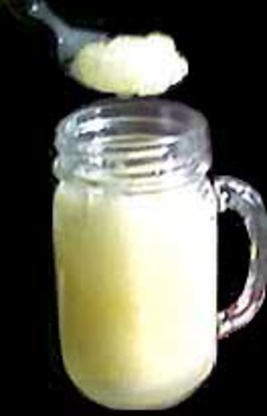 For special events, Mom and Dad always made this slush. Obtained from "Canadian Lutheran Ladies Family Favourites Cookbook" by Bethesda Lutheran from New Norway, Alberta.

This is such a great recipe that we decided to add it to our Navy wives' club cookbook. We used to freeze the fruit mixture into rings, put the rings into a punch bowl and then pour the ginger ale over the top before serving. Very attractive, especially if you decorate the rings with whole strawberries or blueberries.
You also need an empty 4 litre ice cream pail or other container.
Boil sugar and water.
Juice the oranges and lemons, mix with sugar water, banana, and pineapple, and freeze in an ice cream pail.
To serve by the glass, fill half the glass with slush and top with 7-up, ginger ale, or grapefruit pop.
Add vodka or fruit-flavored alcohol for fun.