PaulaG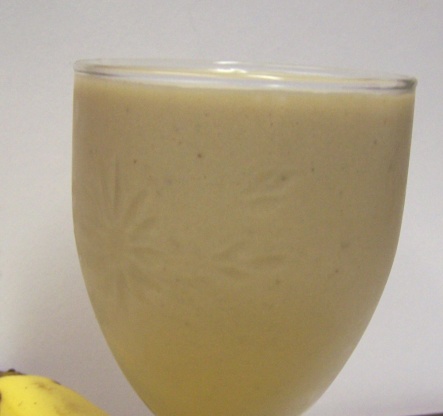 From the Best of Country Cooking. A great snack for those hot summer days!

I had a light dinner and was still a little hungry afterwards, so I made this shake. It left me satisfied without having to eat anything else. It was good, but I think I put too much peanut butter? Otherwise, a nice and healthy snack!
Blend all ingredients.
Pour into chilled glasses.