invictus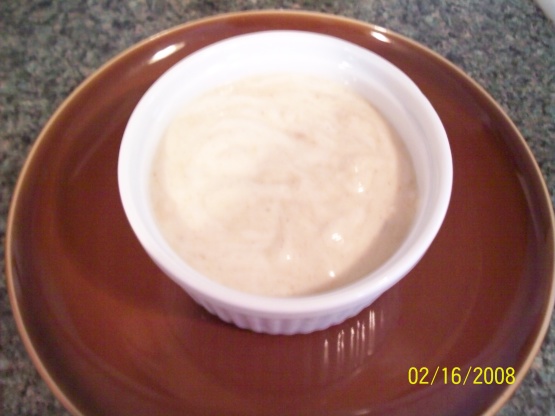 From: "The Vegetarian Epicure" by Anna Thomas, first edition 1972. This book was a real find! You may want to add a touch of orange, lemon or lime juice to the mashed banana.
Melt butter in a skillet over low heat.
Lightly crush spices together with a mortar and add to the butter, stir until fragrant.
Stir in bananas and remove from heat.
Stir in the yogurt and transfer to a serving dish.
Chill well in the refrigerator before serving.