Banana Pound Cake the Easy Way
Jollymae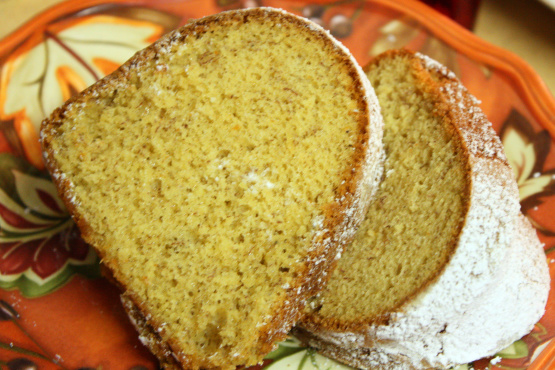 Banana pound cake made with a yellow cake mix. Just dump all ingredients into mixer bowl and beat for 4 minutes. Couldn't be easier!

Sorry ... just didn't care for this. It tasted like a yellow cake mix with just a hint of banana.
Combine all ingredients in large mixer bowl.
Mix until blended, then beat at medium speed for 4 minutes.
Turn batter into lightly greased and floured 10" tube pan.
Bake at 350 degrees for 1 hour or until done.
Cool in pan for 10 minutes, then turn out onto rack and cool completely.
Serve dusted with confectioners' sugar.