Ambervim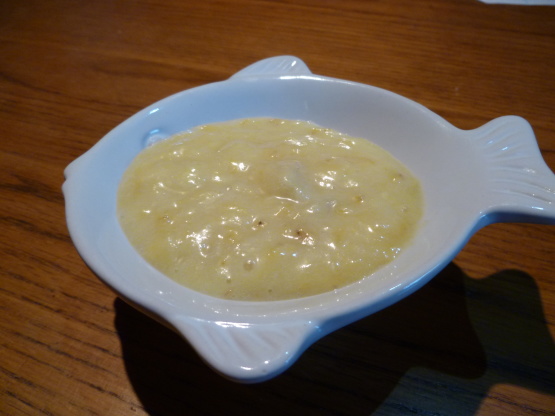 Very easy recipe using bananas as a substitute for real poi. Tastes better than real poi too.

This is great! It is so simple and tasty. I used a little less coconut cream than the recipe. I just ate it with chicken and rice and it was lovely. I can imagine doing many different things to vary it.....limes, coconut milk, adding spices, for example red pepper flakes or cinnamon, depending on what I want to serve it with. Maybe I need to have a luau now.
Mash bananas until a smooth paste is formed.
Add the lemon juice.
Gradually add the coconut cream, stirring constantly.
Chill and serve in glasses.