Bergy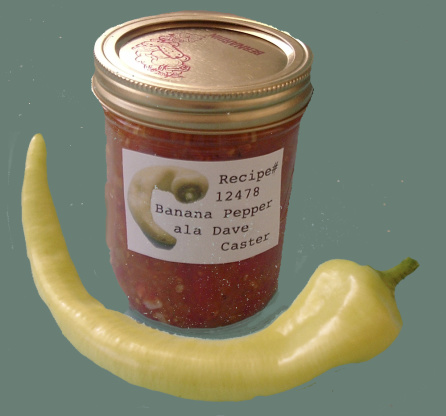 A heaping spoonfull beside a hot steak or pork chops is all you need.Lasts about 2 weeks. ;-)

Top Review by Dave C
Lycopene, a natural antioxidant found exclusively in tomatoes, is getting much attention in the press as a cancer fighter. In the early 1990s, tomatoes and tomato-based products were spotlighted as potentially preventive. In studies conducted at Harvard, 48,000 health professionals were followed for 6 years and monitored for evidence of prostate cancer. Researchers read the results to suggest that lycopene might decrease the risk of prostate cancer, whereas other dietary antioxidants, including beta-carotene, appeared to have no effect. In an observational study in Italy, tomatoes (a diet staple) had been consumed in significantly lower quantities before their illness by patients suffering from colorectal and other digestive tract cancers than by the healthy control group. In a study conducted by researchers at the University of North Carolina, an association between heart health and tomatoes was seen. Fat samples drawn from heart attack sufferers and healthy controls were analyzed for lycopene and other carotenoids. There was significantly more lycopene in the fat of the controls than the heart patients. The diet of the controls was also higher in tomato products, suggesting that a lycopene-rich diet may have protected them against heart disease. The method of tomato preparation seems to affect lycopene absorption. In a German study, researchers found that the lycopene blood levels were higher after ingestion of a heat-processed tomato product than after consuming uncooked tomatoes. The heat apparently disrupts the cell structure of the tomato, making the lycopene more available. Caution is indicated, however, against extracting lycopene or any compound from tomatoes and administering it separately; tomatoes are rich in vitamins, minerals, carotenoids, and other phytochemicals that may work together to exert these effects.
14 -15

seeded and chopped banana peppers

1

can diced tomatoes

1

onion, chopped

2

tablespoons virgin olive oil

1

teaspoon balsamic vinegar (to kill acid of tomatoes)

1

teaspoon salt

1

teaspoon pepper

3

cloves crushed garlic

2 -3

tablespoons butter
Heat oil in deep fry pan.
Add peppers and cook for 10-15 minutes .
Add tomatoes,onions,garlic,balsamic vinegar and salt and pepper.
Simmer for 15-20 minutes .
Add butter and heat till thick.
Cool and put in preserve jar.
Refrigerate till needed.