This is a great banana muffin recipe,and the first recipe I have ever posted. It is from the Totally Muffins Cookbook. They are moist and delicious. I hope you enjoy them!!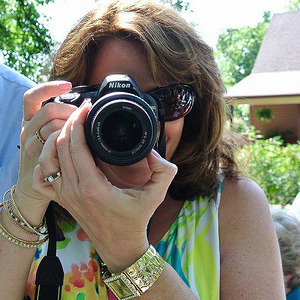 I highly recommend checking the pecans at 4-5 minutes. At 7 minutes, the smell of burnt nuts alerted me to the fact they had been in there too long. Unfortunately, they were the only pecans I had so I had to switch to walnuts. The muffins are very moist, but the baking powder flavor is pretty strong. Next time I'd try cutting that back some to see if it helps.
Preheat oven to 375 degrees F.
Grease or line muffin tins with paper cups. Spread nuts on a tray and toast in oven 8-10 minutes Set aside.
In a bowl combine flour, baking pwdr & salt.
In another bowl cream butter, sugar and vanilla until smooth and creamy.
Beat in eggs one at a time.
Add mashed bananas and beat until combined.
Stir dry ingredients into banana mixture just until flour disappears.
Lightly stir in nuts, choc chips or a mix of both.
Spoon batter into muffins cups to the top.
Bake 20 minutes or until toothpick comes out clean.
These double and freeze well.
Note: I like to use a mix of pecans & chocolate chips.