Banana, Orange & Pecan Muffins
Annacia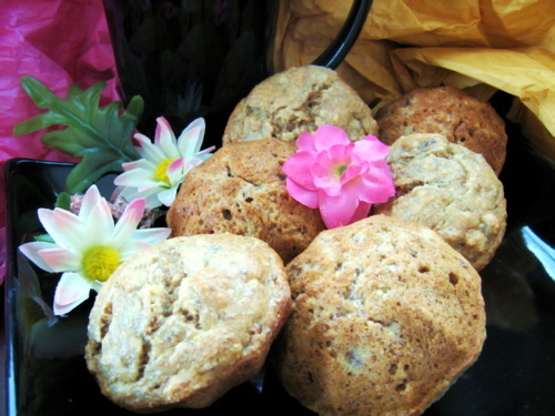 Makes 12 very moist and not to sugary muffins. Enjoy!

Excellent muffins. I skipped adding any butter or oil and added a small splash of orange juice (only about 2 tsps) just to moisten the batter a touch and the sugar was replaced with Splenda. They came out moist, soft, tender and luscious. The strong flavors and the banana's and pecans with the orange as a light background note. This is a keeper for sure.
In a large bowl, beat together bananas, butter, egg, vanilla and orange rind.
In a medium bowl, stif together flour, sugar, baking powder, baking soda and salt. Pour the dry ingredients in the banana mixture and mix until combined. Add chopped pecans & stir again.
Spoon batter into 12 greased or paper-lined muffin cups.
Bake muffins in 350 degrees F oven for 15 to 20 minutes of until risen and firm to the touch. Let cool on wire racks.
Store in airtight containers for up to 3 days of freeze for up to 3 months.