Banana Oatmeal Honey Bread
Jollymae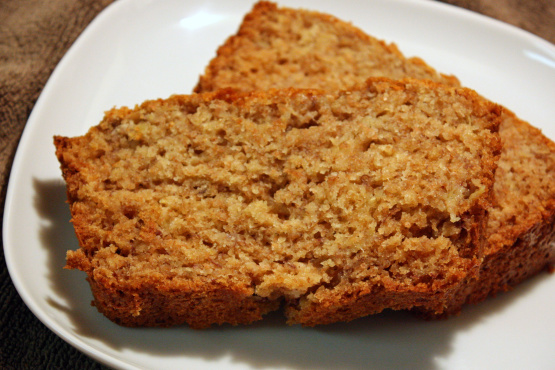 This is adapted from a Cooking Light recipe for my son, who is allergic to dairy and eggs. I also added some wheat flour to see how it tasted. It turned out light and delicious! You could make this vegan by not using the goat milk, and adding the juice of 1/2 a lemon.
Preheat oven to 340°F.
Lightly spoon flour into dry measuring cups; level with a knife. Combine flour, baking powder, baking soda, potato flour salt in a large bowl; stir well with a whisk to combine. Stir in oats.
Combine mashed banana, honey, yogurt, milk, oil and vanilla; add to flour mixture and stir until just moist.
Spoon batter into 8 x 8 baking pan (can use 8 x 4 loaf pan) coated with cooking spray.
Bake at 340F for 45 - 55 minutes or until a wooden toothpick inserted in center comes out clean. Cool 15 minutes in pan.