Bec6206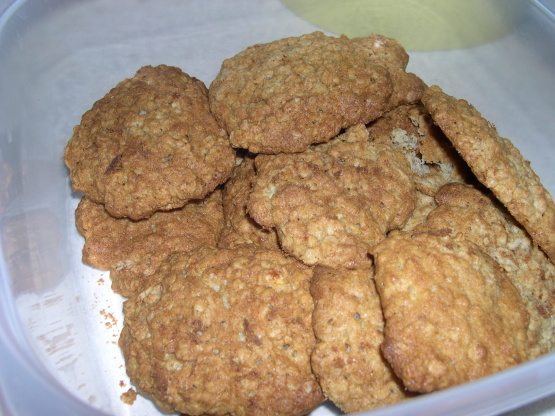 I got this recipe from a friend when I was in the tenth grade. She gave me one at lunch and I loved it! (I love banana bread, so this was perfect!) I asked for the recipe that day and I decided to post it! I hope you like it!

Really good cookies. Instead of shortening, I used 1/4 cup oil and 1/2 cup applesauce. It affected the consistency, making it a more cake-y type of cookie, but they tasted great. I'll definitely make them again.
Combine first 6 ingredients (from the flour to the cinnamon).
Cut in the shortening.
Add the beaten egg.
Alternately add the mashed banana and the oatmeal.
If desired, add the chopped walnuts next.
Bake on an ungreased cookie sheet (s) at 400 degrees F for 15 min (check at 9 min).