Parsley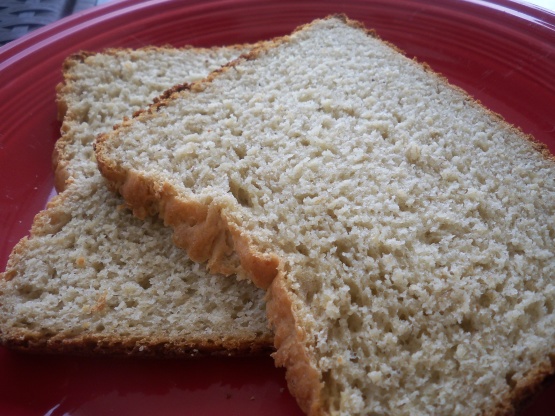 Certainly a delicious and different way to use overripe bananas! I had a lot of trouble finding any similar recipes out there for those of us without bread machines, so I used this recipe to create one. I typed up directions for myself to use when making it again. For anyone else in the same boat, this might be helpful:<br/> <br/>Proof yeast with 1 T sugar in water in large bowl. When yeast is foamy (about 5 min later), mix in bananas, oil, remaining sugar, salt, and oats. Mix in flour ½ c. at a time to form a soft dough (You may need slightly more or less than 3 cups). Knead on a lightly floured surface for 6-8 minutes, or until smooth and elastic, then shape it into a ball. Grease a large bowl and place the dough in it, turning the dough over once to coat all sides. Cover and let rise in a warm, draft-free place for about an hour. <br/><br/>Punch dough down and grease a good sized loaf pan (I used 9 x 5 x 2 ¾- was a little small but worked out well anyway). Shape dough accordingly, and place the dough into the greased loaf pan. Cover and let rise again in a warm, draft-free place for about an hour, or until the dough has about doubled. <br/><br/>Bake at 375° F for about 40 minutes, or until the loaf is golden brown and sounds hollow when its bottom is tapped on. Immediately remove it from the pan to cool on a wire rack. Mine browned pretty quickly, so I had to put foil over it halfway through baking. <br/><br/>Since I didn?t quite have 1 ¼ c. of banana, I added extra oil, but the end result was very moist, so next time I will leave it as is. Great recipe!
1⁄2-3⁄4 cup water
1 1⁄4 cups mashed bananas

3

tablespoons vegetable oil

2

tablespoons sugar
1 1⁄2 teaspoons salt
1 3⁄4 cups oats

3

cups bread flour
2 1⁄2 teaspoons yeast
Add all ingredients to bread machine and set on sweet cycle.