jennrz4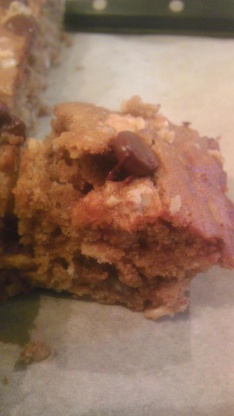 These can be eaten for breakfast or anytime. Kids will eat them before the realize how much oatmeal they contain.

This was good! My daughter and her friend enjoyed them. Next time I will make it as muffins instead.
Combine flour, salt, soda and spices and set aside.
In a large bowl, beat butter, sugar and egg until fluffy.
Add bananas and vanilla beat until smooth.
Gradually stir in flour mixture and oats until well combined.
If using fruit or nuts, add them now.
Pour into a grease 9x13 baking pan.
Bake at 425° for about 25 minutes or until golden.