Banana Nutmeg Bread Pudding
This is my way to make a bread pudding. I started doing this years ago to use up the ends of the loaves that were ageing. Since it's (almost) fat free a lot of the goodness comes from the bread it's self so use good quality bread. This works with most other fruits as well (I don't suggest apples or berries).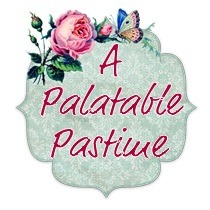 Very easy to put together! There was no pan size recommended in the recipe, so we made this in an oblong baking dish and wished we had used something smaller, like an 8x8 brownie pan. I was somewhat disappointed that the egg whites failed to bring out that custard flavor I am accustomed to in bread pudding. I think to keep things low cholesterol, using a fat free vanilla or banana pudding spooned on top of the bread pudding would give it a custard flavor while keeping the spirit of the recipe. Otherwise I would recommend using whole eggs instead of only whites in this but of course that adds cholesterol back in. Thanks for sharing. The recipe did give me some ideas to use in the future, which I would not have otherwise had. ~Sue
Pam cooking spray

2

bananas, peeled & sliced

8

slices whole grain bread, quartered (if it has nuts and seeds so much the better)

1

tablespoon Splenda sugar substitute

1

tablespoon Splenda brown sugar blend
3⁄4 cup egg white
1 1⁄4 cups nonfat milk
1⁄2 teaspoon ground nutmeg (or to taste)
Preheat oven to 350.
Lightly spray baking dish (8x8 or an 8 inch deep oval) & arrange the banana slices in the bottom.
Top with the bread squares, being sure to cover the banana.
Whisk the Splenda, egg whites, milk, and nutmeg together in a bowl and pour over the bread.
Bake in the preheated oven for 30-40 minutes or until risen & golden.