Banana Nut Yeast Bread (Bread Machine)
luvmybge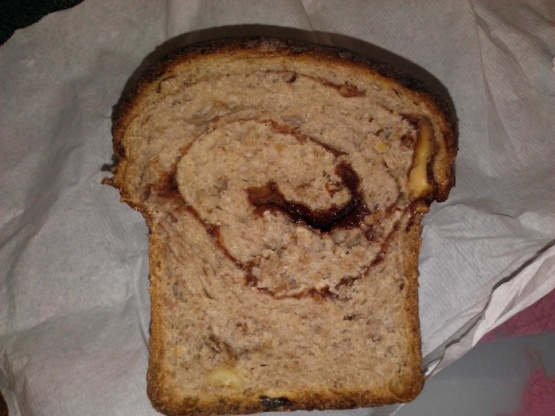 Something different - banana yeast bread with a hint of cinnamon and toasted chopped walnuts. Bake time is per bread machine. Really easy in your bread machine or you can make it the conventional way. Fabulous!

I omitted the walnuts and added about 1/3 cup of freshly ground flax seeds for nutritional value, and it was wonderful. I also increased the yeast to 2 1/4 tsp, which is what I typically use for a loaf of this size. Maybe the small amount of yeast is the reason for the poor results some have had.
Spread walnuts in a single layer on a baking pan and bake at 350° for 5 to 10 minutes or til light brown.
Watch carefully and stir once or twice.
Add ingredients to bread machine according to manufacturer's direction, adding the banana with the milk.
Use regular or white setting.