Banana Nut Muffins With Jam Filling Glutin Free
Rita1652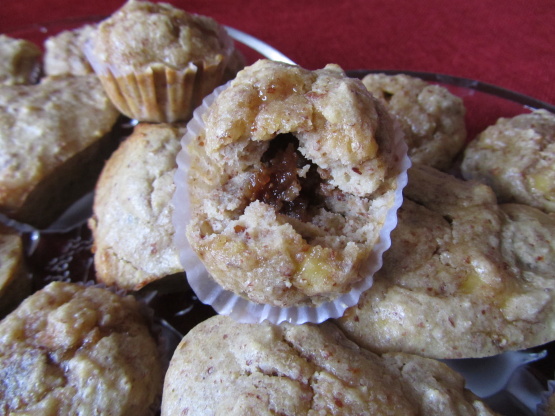 Made with Almond flour,Banana, maple syrup, filled with Fig Jam. But do use your favorite jam. I made 24 small muffins and 6 heart shaped ones. This will make 18 regular muffins or 12 large muffins.
Preheat oven to 325 degrees.
Mix all the ingredients except the jam till smooth.
Fill paper lined cup cake tins with the batter.
Top with a touch of jam. Top with remaining batter.
Bake 15-25 minutes, depending on the size of muffin tin you use.