Banana Nut Muffins - Vegan
Katzen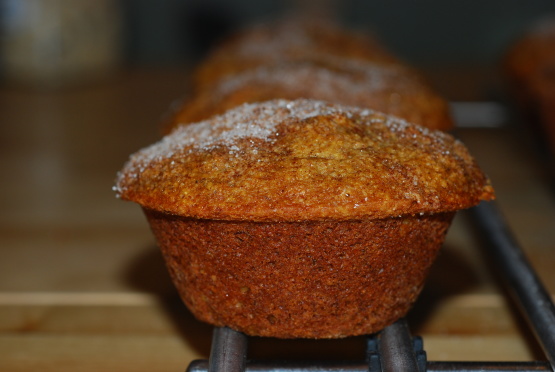 From Vegan-a-Go-Go. They didn't give specifics for the type of flour or the type of milk, I chose whole wheat flour & almond milk this time, in order to get the right nutritional data.....it sounds like nearly any flour or milk would work. Haven't tried yet....but plan to!

Absolutely fantastic! I made these into about 24 mini muffins and wouldn't change a thing in the recipe. (shorten the cooking time a bit for minis though.)
Preheat oven to 375 degrees F/190 degrees Celsius In a large bowl mix together the first 7 ingredients.
In a smaller bowl, mash up the bananas quite well then add in the oil, vanilla and milk.
Combine the banana mixture with the flour mixture and blend until "just" mixed.
Spoon into a lightly oiled muffin tin and bake for 15-20 minutes.