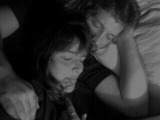 Leftover banana bread? Few leftover muffins? Other than frying slices in a buttered saute' pan, this is another great way to use em up.
3 ounces sugar-free cheesecake pudding mix (1 box)
2 cups 2% low-fat milk
4 cups banana nut bread, cubed into 1-inch squares (or use 3 muffins)
3 ripe bananas, sliced
8 ounces Cool Whip Lite
Directions
Prepare pudding and pie filling according to package directions using the 2 cups of milk.
Layer half the bread cubes, pudding, banana slices, and Cool Whip in a 2 quart serving bowl. Repeat with remaining ingredients.
Cover and refrigerate until serving time, but no longer than 24 hours.
Most Helpful
We enjoyed this Banana Nut Bread Trifle. Made homemade banana bread to use in it. It all turned out just wonderful. Thanks for posting this recipe.
I very seldom seem to have any leftover food around here (not for very long, anyway) so I bought some muffins just for this recipe! Believe me, another time I'll make a large batch of banana bread AND have this recipe ready to make again! Still, even with the purchased muffins, this dessert turned out JUST GREAT & I particularly enjoyed the use of the cheesecake pudding mix! I do love your desserts! [Tagged, made & reviewed in Please Review My Recipe]
Yum - what a great sweet treat! Gotta admit, I didn't wait for leftover banana bread to make this - I used a couple of store-bought banana-nut muffins :) ! The cheesecake pudding was great with this. I scaled the recipe down and made mine as individual servings. Great idea - thanks for posting this recipe!