SaraFish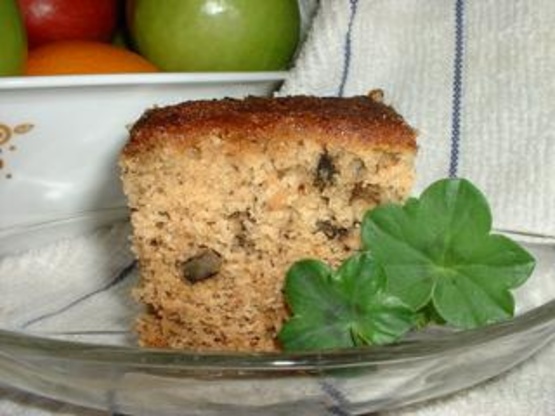 My husband, Daniel's, favorite desert. He likes it cooled, I like it warm with ice cold milk. The recipe came from Regina Philips "Fit for a King" recipe book.

This was the first banana nut bread I've made that started out like cookie dough. I was worried at first because it didn't call for any liquid. Well, no need to worry. After folding in the smashed bananas and nuts it was more like consistency of pudding. It baked for 50 min. and turned out beautifully. The flavor and texture were amazing! I've saved this recipe to my favorites.
Preheat oven to 350F and grease a loaf pan.
Sift dry ingredients together.
Beat butter and sugar together until fluffy.
Add eggs and mix.
Add dry ingredients to the batter and stir well.
Fold in mashed bananas and nuts.
Pour into prepared pan.
Bake for 45-50 minutes or until inserted toothpick comes out clean.