Brenda.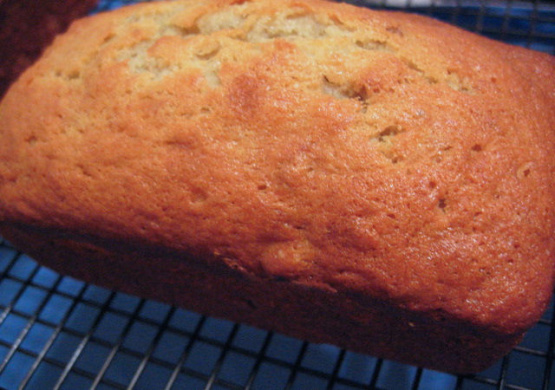 My mother gave me this recipe. My husband is a big fan of banana bread and loves this recipe. He usually requests 2 or three loaves each year for hunting camp and shares it with his buddies. Very easy to make.
Preheat oven to 375.
Grease and flour loaf pan.
Cream sugar and butter.
Add beaten eggs and mashed bananas.
Add flour that has been sifted with baking soda and baking powder.
Add nuts.
Bake in greased/floured loaf pan for 1 hour.
Let cool, transfer to a serving plate and slice.