Annacia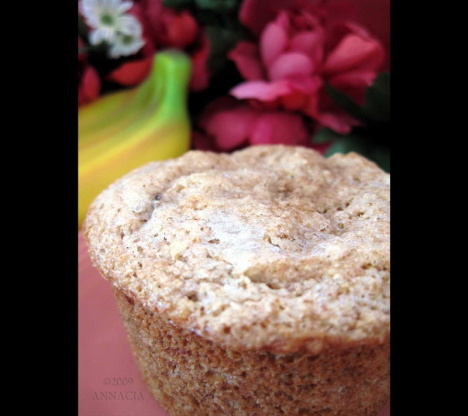 Friend gave me her recipe, not sure where she got it from though

I didn't try one because of the sugar but the guys around here rated them tops. The time was about 25 mins start to finish. I added a light amount of raisins (1/4-1/3 cup) just because they are popular here. I made full recipe and baked them in a mini angel food pan which gives me 6 big muffins (the size the guys like) and the double sized muffins were well baked in 15 mins @375 in my oven. Each one was topped with a 1/2 teaspoon of sugar before baking to give then that nice little crunch when you bite them.
Preheat oven to 200ºC.
Mix all dry ingredients in a bowl. Beat eggs, melted butter & milk together with the bananas.
Add the dry ingredients and mix together to combine. Do not overmix.
Spoon into well greased muffin tins and bake for 10 – 15 minutes.