Nimz1466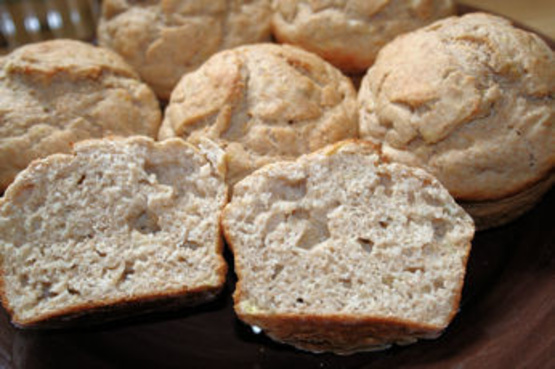 These come from a diabetic friendly cookbook, and are rather tasty considering they are low fat and low sugar...
Mash bananas well (there should be no lumps).
Beat the egg and add to the bananas.
Add milk and the juice.
Sift flours, cinnamon and baking powder together.
Fold flours into the liquid mixture, mix well by hand.
Spoon into lightly greased muffin tins, filling each about 2/3 full.
Bake in a preheated 210 c oven for about 20 minutes until lightly browned and cooked through.
Remove from oven, lift muffins out of tin and cool on a cake rack.