this milkshake is for all ages. even my baby brother likes it ^_^
Directions
chop the banana into chunks and put in blender.
add 150 ml milk to the blender.
put the crushed ice cubes to the blender.
mix till ice cubes dissolve.
Most Helpful
DELISH!! This was perfect for my 2 year old daughter who's a picky eater. She had this gone in minutes!! I used about 2 cups of milk. Thank you so much will make again for sure! Made for Spring PAC 2009
Simple, easy, and not at all heavy like other milkshakes. Very good! Made for PAC Spring 09.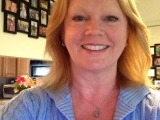 Easy and so good too! I used almond milk and it was just right, not too sweet. Thanks! Made for PAC Fall 2009.