Banana Maple Nut Coffee Cake
Prep 15 mins
Cook 30 mins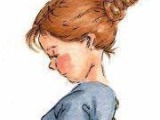 Maple Syrup, with it's rich, natural flavor, is by far my favorite sweetener. You can substitute honey, if that's what you have on hand.
Directions
To make the topping mix all ingredients together using your fingers or a wooden spoon, mix in the nuts.
Preheat oven to 350*F. Brush an 8X8 inch square pan or a 9X2 inch round pan with melted butter and dust lightly with flour, or spray generously with cooking spray.
Beat the butter, sugar and maple syrup with an electric mixer. Add the eggs all at once. Scrape the sides and bottom of bowl. Mix in the bananas.
Sift together the flour, baking soda and salt; add to the banana mixture, blending well. Stir in the walnuts. Spread into prepared pan. Drop the topping in small dollops onto the banana batter. Bake for 45 to 50 minutes or until the coffee cake is a deep golden brown and a toothpick inserted into the center comes out clean. Cool in the pan for 30 minutes. Invert onto a plate,then invert again so coffee cake is right side up on a serving plate.
Most Helpful
I thought this was pretty good. I also found it to be on the dry side. I couldn't really taste any maple flavor but that could have been the cinnamon as another reviewer suggested. I used sliced almonds as I was out of walnuts. All in all, this was very good and I would make again. Will try with the honey.
This cake worked out quite well for me (note about comment below - a strong baking soda aftertaste usually means it's time for a new box); it was nice and moist with great texture. I used pecans instead of walnuts because I had them on hand, and they seemed to do the trick. However, I found the cinnamon in the topping overpowered the maple syrup (I really don't like cinnamon with bananas as a rule), but I will still use this recipe again, with the cinnamon left out.
I made this cake on the weekend and was very pleased with the results. Contrary to the previous review I found it to be moist and delicious, and there was no overhwhelming flavour of baking soda??? I thought the maple syrup added a delicious twist and added to an already fabulous flavor. I added milk chocolate chips and that made this coffee cake truly devine! Thanks for a fantastic recipe I know I will make often!