Banana, Mango, Apple Rice Kugel
Heydarl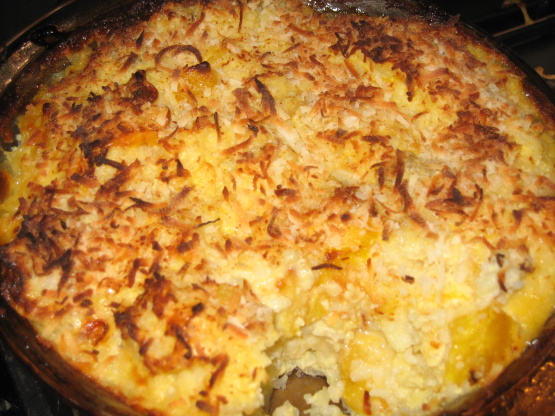 Creamy, fruity, comfort food! Very easy! Great dessert! Give it a try for breakfast! Have it hot or cold.

this is a ten star recipe! my whole house smelled so good while this was cooking, i couldn't wait to taste it--and boy was it worth waiting for! the delicious fruit combo with the rice was perfect, like a baked rice pudding. i didn't have fresh mango, but i did have a can (sorry) which i used, and i omitted the raisins, kids, but otherwise stuck to the recipe. what a wonderful dish!!!
Add all of the ingredients and mix well.
Put in well greased casserole dish.
Cover and bake for for 1 hour at 350°F, mixing half way through.
Top with additional cinnamon, sugar, and coconut flakes to taste last 15 minutes (uncovered).