robd16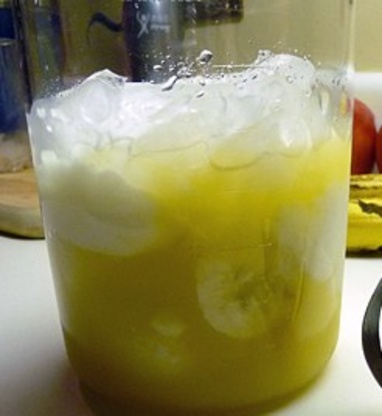 Cooking the bananas first gives a luscious flavour to this gorgeous drink that kids and adults alike will adore. Cooking them releases their natural oils which shine through in this drink. This one doesn't like hanging around too long and should be drank with plenty of ice within a couple of hours of making.
Peel the bananas and place them in a microwavable bowl. Heat on high for 30 - 60 seconds or until the bananas are half mushy.
Now put everything in the blender together with the hot bananas and blend until smooth. Taste for sweetness.
Pass through a sieve into a bowl or jug and pour over plenty of ice.