3 Reviews
This was delicious, and everyone that tried it really liked it too (unless they were yankin' my chain - I'll verify that :))! I followed the instructions exactly except for toasting the "Remaining Ingredients" (pecans and coconut), because, well, I totally forgot to. Two bananas made 1 cup of mashed banana, and my cake layers were done in about 25 minutes. I thought the icing wasn't going to be enough, but it was perfect! The pecans and the coconut go together really well with the banana (I didn't crush the pecans, because I took this to a gathering, and I didn't know if everyone liked nuts). I do believe I will keep this recipe! The instructions were easy to follow, and the chef's notes will be really helpful for future banana cakes. Thanks so much for another great one, Mmmama! Made for PAC Fall 2009.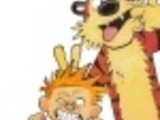 Unbelievably delicious!!! I would recomend making more frosting. I put chopped walnuts on top and that was a perfect topping.
I made this substituting mashed fresh strawberries for the bananas and adding a bit of the juice from the strawberries to the frosting (in a 7"x11" baking pan, frosting it while it was warm). It lasted about 2 hours in our house. So delicious!!
Banana Layer Cake With Cream Cheese Frosting