3 Reviews
I will definitely make this again. Very yummy!

Great made 3 times the amount as I have a supply of ripe bananas at the moment, It made like a thin dipping sauce and the pulp that would not go through the sieve has made a great pickle that is great with cheese and so many things. Great sauce and chutney for very little money, will now be some thing that will be made again and again. So many possibilities, nice and spicy but I for got the rum! Thank you for sharing
I had over ripe bananas and I was very curious as to how this would taste. I followed the ingredient list to the letter. I did not use the food processor but instead cooked everything and mid way through the cooking process used my immersion blender. The end result a truly rich, amazingly flavorful, ketchup. I'm not sure what I'll do with it--I'm thinking shrimp at the moment--but it is awfully good.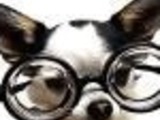 Banana Ketchup